Any form of marketing where a business strikes up a dialogue with a target audience and communicates with them directly is called outbound marketing. Traditional kinds of marketing and advertising such as TV commercials, radio ads, print ads (newspaper ads, magazine ads, flyers, brochures, catalogues, etc.), tradeshows, outbound sales calls (sometimes known as "cold calls"), and spam email are examples of outbound marketing. 
For two reasons, I believe outbound marketing strategies are becoming less and less effective. 
The average person encounters at least 2,000 outbound marketing interruptions daily, and they are constantly coming up with new and inventive techniques to shut them out, such as ad blocker browser extensions, caller ID, email spam filtering, and others. 

Second, using search engines, blogs, and social media to learn something new or shop is far less expensive than attending a Marriott seminar or flying to a trade fair in Las Vegas.

Benefits of Outbound Marketing
There are a few benefits to outbound marketing that one should not disregard. 
Outbound marketing: 
Increases brand recognition. Reach out to people who are unfamiliar with your goods or services. 

 Can produce fast outcomes. People interested in your goods and services are more likely to respond to your advertisements by making a purchase. 

It is something that customers are accustomed to. They are likelier to believe advertisements they see in the Sunday newspaper or on television than on more recent technologies.
What is Inbound Marketing?
Inbound marketing aims to draw customers to your goods and services. With up to 63% of consumers beginning their purchasing journeys online, your greatest prospects are looking for things online. 
They start by looking for goods, services, or content to meet needs and address issues. As a result, your material should describe how your goods or services will meet their wants, address important queries in their specialized field, or alleviate their problems. 
There are numerous methods for doing this, such as: 
Blogs 

Video material 

Guidebooks 

Additional Online Marketing Materials 
What is Affiliate Marketing SEO?
Why is SEO Important For Ecommerce
Each of these pieces of material can be used to set your product apart from its competitors. Include product comparisons, fantastic reviews, affordable prices, and competitive pricing in your podcast, blog articles, or reports.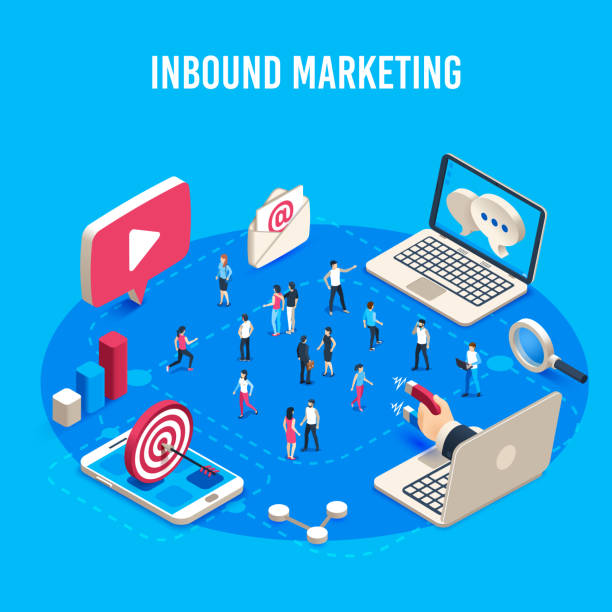 Always remember that potential clients should be exposed to meaningful content at different stages of the purchasing process that is diverse in content but consistent in language.
The Difference Between Inbound and Outbound Marketing
The following is a detailed comparison of inbound marketing vs. outbound marketing: 
Inbound Marketing:
Attracts the attention of readers. 

Takes care of customer needs 

Engaging readers in conversation 

As viewers absorb useful content, they turn into leads. 

Sites, blogs, eBooks, opt-in emails, SERPs, and social media are examples of where to find them. 
Outbound Marketing:
Messages are pushed at everyone. 

Penned to promote items 

A one-way conversation  

Interferes with whatever information is being viewed  

Where to find it: periodicals, telemarketing, billboards, pop-up internet ads, and television.
When to use Inbound Marketing vs. Outbound Marketing 
After discussing the fundamentals of inbound marketing and direct marketing, as well as the benefits of each, let's take a look at three things you should consider before investing in each marketing strategy and analyze when to use outbound and inbound marketing as well. 
Budget
Utilizing outbound marketing requires payment. There is no need to choose one strategy over another, even though the pay-per-click strategy of direct marketing could first appear to be more cost-effective due to its upfront and ongoing costs. These are the factor that when to use it. 
Time
Direct marketing is excellent at producing results as quickly as feasible. While it takes time to write and search engines to find important information, ads are available immediately. Advertisements draw attention to your products and services as soon as they go live. 
Sustainability
A thorough understanding of how advertisements are priced or adding traditional or digital media planners and buyers to your team may be necessary for outbound marketing. 
Final thoughts
The marketing plan that generates the most revenue for your company will win out in the end. Remember that audiences and marketplaces shift, so you should regularly examine your data. It's possible that what worked last year won't this year.  
As a result, as AdTech develops and offers new methods of audience targeting and engagement tracking, your balance of direct and inbound marketing will almost certainly shift over time. Measure, optimize, and repeat is the most crucial thing you can do with any marketing effort.  
Make these three stages your objective whenever possible, and you'll receive better results, whether inbound or direct marketing is your thing.