Introduction
A method called omnichannel marketing strategy gives clients a smooth, integrated buying experience from the very first point of contact to the very last. This implies that each channel cooperates to develop a consistent message, voice, and brand for your business.
In-store, in newspapers/TV, or on a billboard were the three primary ways to promote in the 1990s, if you could travel back in time. And a sizeable portion of your sales comes from recommendations and word-of-mouth.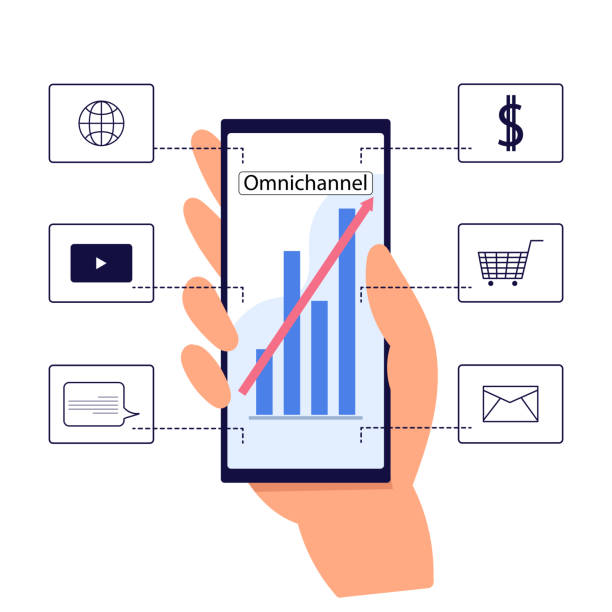 Google Ads
Google Ads sprang to prominence as the most widely used kind of advertising in the early 2000s, and social media platforms gradually began to appear. Twitter was founded in 2006, Facebook in 2004, and Instagram and Pinterest in 2010.
In 2020, users don't go in a linear fashion like they did in the past. Bob may have clicked on an advertisement, communicated with you via Messenger, received an email, clicked on it 35 days later, and bought your product.
Google's Zero Moment of Truth (ZMOT)
Google's Zero Moment of Truth, or ZMOT, is a simple example of this idea.
In our case, Bob, the stimulus came about when he recognized his need for a product similar to the one you were selling. The initial moment of truth would be when Bob first visited the website, while the Facebook advertisements, chat messaging, and email would all be a part of the ZMOT in the center. When Bob receives the item and uses it in his home, there is the second crucial moment.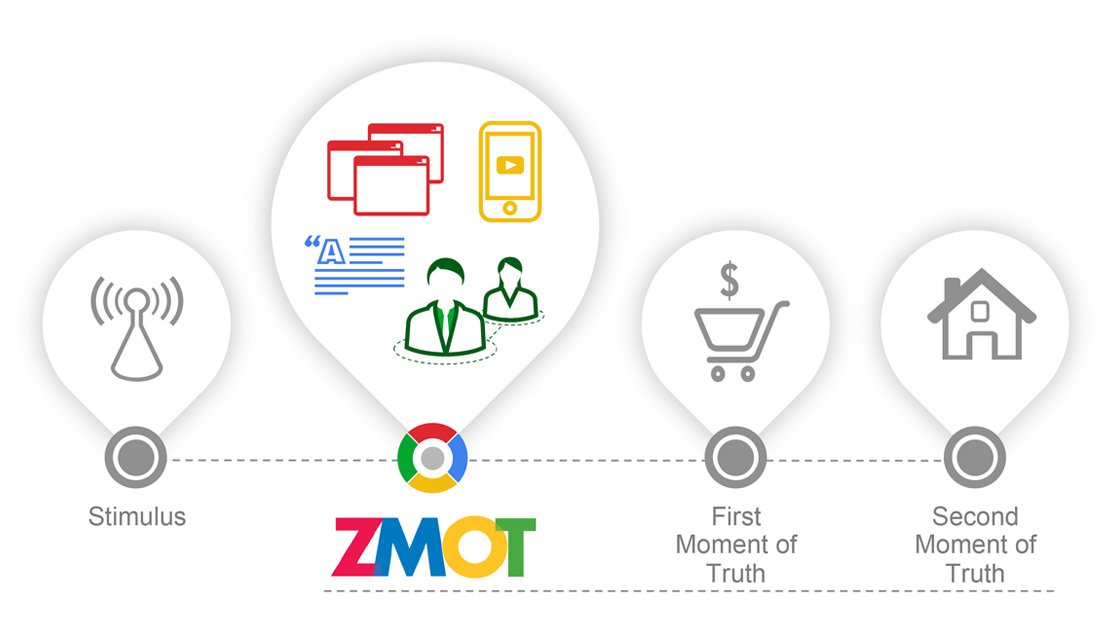 As a result, the client journey develops into a complex web of touchpoints across several channels.
According to renowned economist David Bell, the average number of sources of information used by consumers increased by twofold between 2010 and 2011. (Smart Insights). The research indicates that consumers are making purchases through both online and offline (brick-and-mortar) channels. And there could be hundreds of avenues that anyone eCommerce client could follow.
An omnichannel marketing strategy's major objective is to give customers a smooth purchasing experience, whether they're making a purchase online via a desktop or mobile device, over the phone, or in a physical store.
So how do you interpret everything? The most crucial question is how you can choose which key digital channel for omnichannel marketing is best to invest in and optimize.
What constitutes an effective omnichannel approach, then?
In this manual, we dissect each component of your omnichannel marketing plan and instruct you on the techniques and methods employed by professionals.
We'll start by outlining the most recent key digital channel for omnichannel marketing you should utilize then we'll discuss how to create the best omni-channel marketing strategy.
How to craft the best omnichannel marketing strategy?
Following are the steps to craft the best omnichannel marketing strategy
Create a client journey map.

Check out the channels you should spend more money on.

Update your marketing infrastructure

For each channel, develop an omnichannel content strategy.
Top key digital channels for omnichannel strategy:
Chatbots
When Facebook Messenger became a separate app in 2014, chatbots quickly gained in popularity. There are currently more than 1.3 billion Messenger users worldwide, and this number is only continuing to increase.
Push notifications
Push notifications are incredibly helpful for alerting your customers of forthcoming sales and for sending out cart abandonment messages. They are also quite helpful in encouraging visitors to return to your website or app.
Text messaging
SMS marketing is a fantastic channel as well, especially for online retailers. Customers truly value it when a company goes above and above and adopts this strategy because they expect to interact personally with sellers and businesses.
Augmented reality
The applications of augmented reality, the next major development in digital marketing, are really astounding.For instance, augmented reality is utilized in home décor to show a consumer a couch or a plant in their actual room before they decide to buy it.
Visual search
While not a standalone channel, visual search is another extremely powerful marketing strategy that can add to your eCommerce company's earnings.
What is omnichannel retail
In order to provide customers with a seamless purchasing experience, omnichannel retail integrates all currently used channels altogether.
Because unified data management supports this omnichannel retail strategy, there are fewer boundaries between physical and online channels.
The omnichannel retail approach's ability to be used simultaneously in marketing strategy, inventory management, and sales channels is significant.
Final Thoughts
You will be better equipped to give clients a seamless, customized experience if you use omnichannel marketing. These initiatives not only result in a flawless user experience but also enhance client loyalty, boost revenue, and raise brand exposure.
To enhance client retention and, consequently, income, marketers must shift their attention to omnichannel initiatives.