Introduction of Inbound Marketing:-
Inbound marketing is a process to develop and promote your brand through trustworthy relationships with your clients and customers. You need to engage them with your business by various strategies like SEO, content marketing, and social media marketing.
Unlike outbound marketing, Inbound marketing is not involved in the advertisement campaigns. By Inbound marketing, your content provides reasons to the people for approaching you. Inbound marketing has become very popular in the last few years.
Let's discuss what is inbound marketing, the use of inbound marketing, its fundamentals, marketing strategies and inbound marketing funnel. 
When to use Inbound Marketing?
Marketers use inbound marketing when they want to attract new customers and clients to their business. If you are starting a new business or become tired of spending lots of money on the traditional marketing campaigns. Then inbound marketing is definitely a solution for you. 
Searching for new customers and clients is a constant, time consuming and expensive activity. Inbound marketing, not only saves time and energy but also a less expensive option for your old and startup business. You just make valuable content and share it on different marketing platforms with users. It helps you in gaining potential customers and clients. 
Fundamentals of Inbound Marketing:-
Inbound marketing consists of 5 following fundamentals.
The very first and important fundamental is to set a goal for your inbound marketing. Your goal should be about what you want to achieve. Achievements help your business to grow. 
For example if you want to increase the traffic of your business website organically. Then you should plan your marketing strategy by keeping your aim in mind. Your main goal can include some small goals that you will achieve step by step.
In the terms of inbound marketing, contact means the people for whom you create content to make trustworthy relationships. Your contacts play a key role for the expansion of your business. You can distribute your contacts into a few categories and should build relationships with each category in a different manner.
You cannot share the same content with all your contact categories. For example, you make one type of content for your old clients and customers. But for the attraction of new clients you should approach them with different content. 
Your Buyer's Information:
Information about your buyer is the original data of your client or customer and his interest, aims, motivation and behaviour. It helps to communicate with your audience in a better way. 
Because this information helps you to create content according to the demands and requirements of your customers. Moreover, planning your content based on this data is valuable for them.
Whenever a buyer makes a purchase, he passes through some steps like awareness, consideration and decision. 
During this feels that he has a problem and begins to find a solution for it. Then he searched for a solution on the internet. 
On the other side, a marketer creates content that is valuable for others or solves their problems. When customers find that content then it automatically leads them to the second stage.
At this stage, the customer considers the product or service that the marketer is offering him in his content. He sees your product as a solution.
It is your efficiency to convince him to make a purchase with your content. That is why your content is very important and should be planned according to the needs of your audience.
It is the last stage, in which a person finally decides whether he should buy your product or not. During this you need to communicate with him and clear his doubts regarding your product. This stage can establish the success of your marketing strategy.
In the end, your content is the main thing. The rest of fundamentals like your goals, contacts, buyer's information and its stages is dependent on your content. If your content is effective and adds value to your buyer's life then it helps you in promoting your business. 
Your content is the only way to build trust with your customers. So it should be communicative and Interactive. Your customers should feel that you realises their needs and problems. 
https://writersguildusa.com/content-types-that-will-boost-your-traffic-and-engagement/
Inbound Marketing Strategy:-
After getting a better understanding of inbound marketing, let's discuss its strategies.
In inbound marketing you need to understand what your target audience wants. For this purpose you can use different social media applications to know their preferences. Then make your content according to their needs and requirements. 
To get the better knowledge of the audience you should organize surveys. It provides you the exact and better knowledge about your target market. Remember to make questions very simple and attractive for your survey. Do not make it boring. 
Provide Free Consultation:-  
After getting information about your target market you also need to gain information from your target customers individually. You can give it a name of free consultation. 
It is the best way to gather detailed information about your target customers. You just need to conduct a few minutes of an interview through the online meeting. Furthermore, customers seem more excited for the consultation. 
Create valuable content:-   
Your content is the key factor in inbound marketing strategies. If you are creating content generally and without keeping your target audience in your mind. Then no matter how hard you are working on other strategies you will face failure to attract them. 
That is why, when creating a content, keep the preferences and needs of your target audience in your mind always. Make your content valuable and appealing.
Choose headlines wisely. Because your headlines provide more traffic to your website. Customers decide click on the website after looking at the headline. So it should be appealing as well. 
Make your content visually very strong. Customers welcome visual content happily because It pleases them. It is a scientific fact that the human brain learns best from visuals. So try to connect with your audience through videos.
Write Well Researched Content:-  
Furthermore, write well researched and detailed articles, rather than writing short content. Your article or blog should contain the answers of the audience. You need to clear their doubts. Use facts and figures to grab their attention and trust.
Always create a relatable storyline for your content. Users feel emotional attachment to it. Tell them your journey of struggles and make them feel confident that they can achieve what they want. Remember to deal with them in a friendly manner. 
Inbound Marketing Funnel:-   
Inbound marketing funnel is the process of achieving lead through the potential customers and It is achieved by softwares. Your potential customer comes to your website, becomes a lead and then becomes your customer by making a purchase.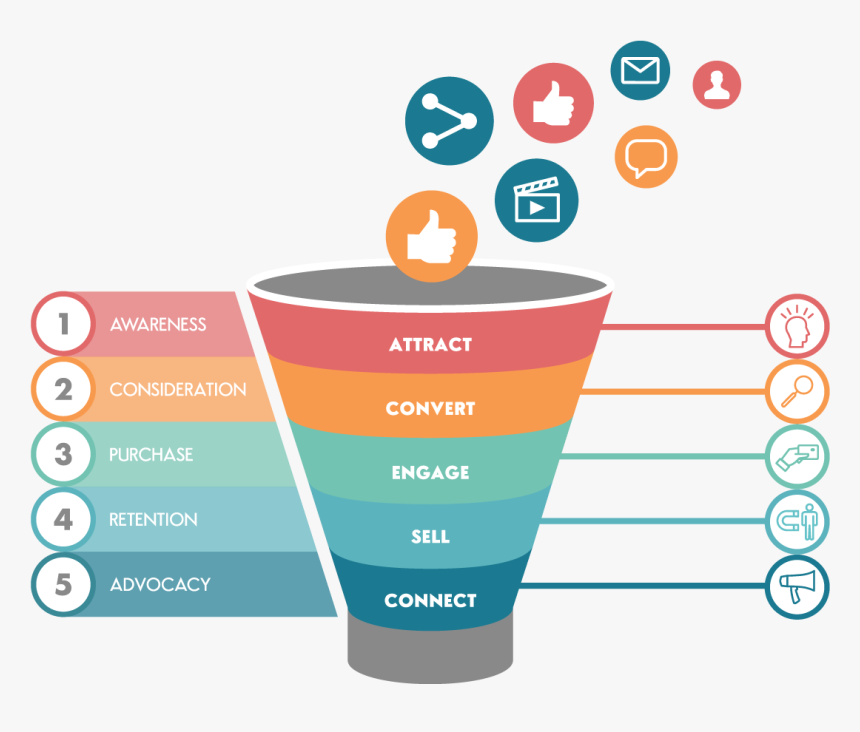 Following are the aims of inbound marketing funnel.
This is the top of the funnel. Its major aim is to grab new but relevant customers to the website. Non relevant customers do not give any benefit to your business.
Make those new customers as a lead:-   
It is the middle of the funnel and includes strategies to convert the new audience into leads. You engage them on your website by the content. They find solutions to their problems. You try to convince them to make a purchase. If you are failing in this, then customers cannot make the purchase.
Transform Those Lead Into a Sale:
It is considered as the bottom of the funnel. Try to help them to make the decision by sharing more relevant content with them. For example, share the case studies of your other customers with them. It will make them understand what others did in the same situation. It will help a lot.
Conclusion:-   
Inbound marketing is serving in a very beneficial way. It is different from the traditional ideas of outbound marketing. Furthermore, it covers all the key areas of marketing and helps in the development and promotion of your business.