To get your content ranked, it is a must that you follow "Google factors for ranking".When doing any job there are some quality standards already set for that. We need to follow those standards so that our work gets accepted. In the same way, when you are making content for Google there are certain factors on which Google analyzes your content.
Google Factors for Ranking
Google uses different ranking factors to provide valuable content to the users and to improve user experience. Some of the factors that Google uses for ranking the content are: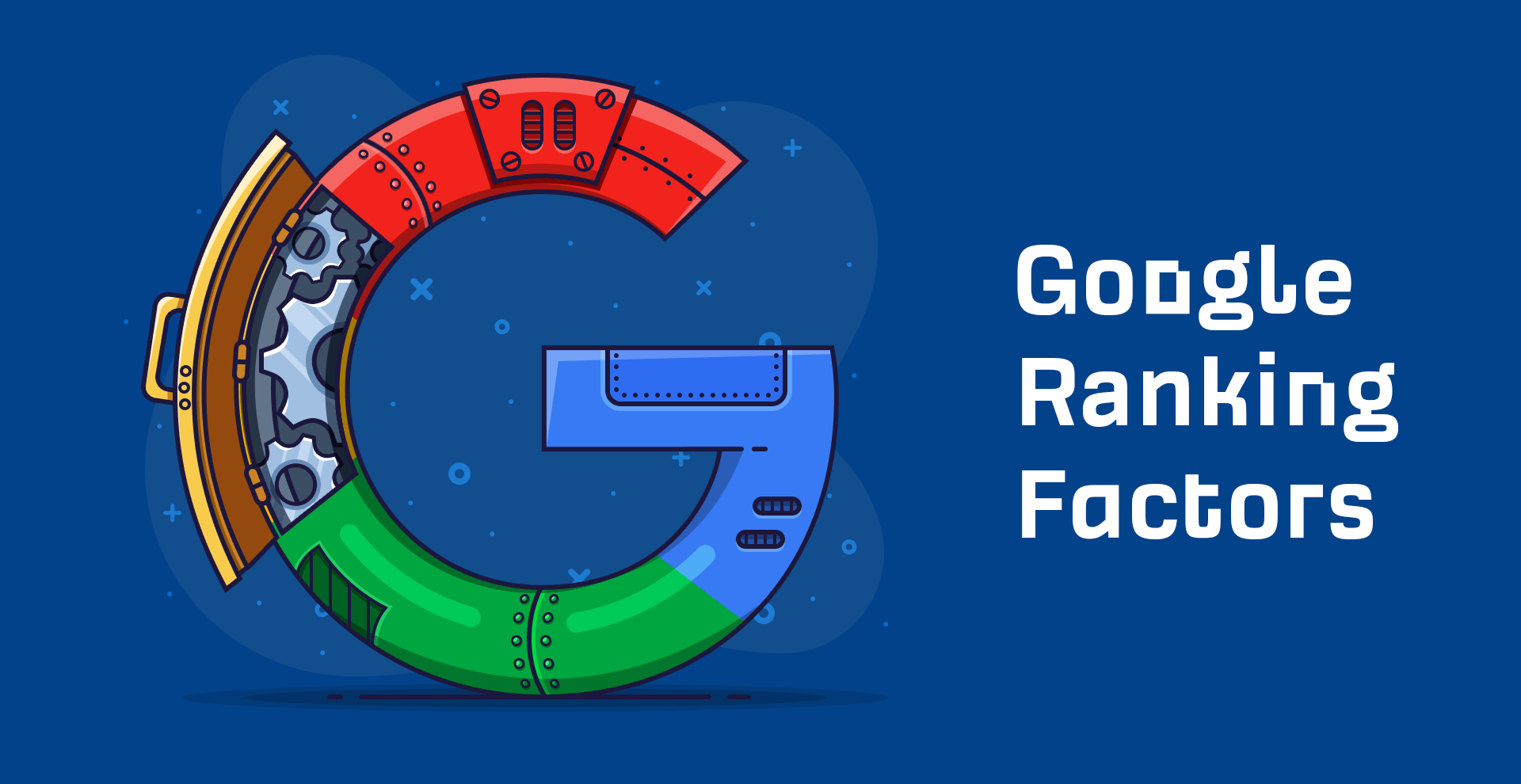 Content Optimization
On-Page SEO
Pages Experience
Keywords
Search Intent
Backlinks
Content Optimization
Content optimization is the process of optimizing your content in a way that it easily reaches its targeted audience. Optimizing the content ensures that users and search engines understand your content easily. It improves the content performance on search engines and helps to meet your desired goals.
If you want your content to be ranked on Google, then optimize your content for SEO, conversions, and social shares. Optimize your content using different techniques so that you can get more traffic to your website.
On-Page SEO
On-page SEO refers to optimizing the web pages to improve a website's search engine rankings. It is a practice of earning organic traffic for your website. On-page
SEO deals with behind-the-scenes components of the content and SEO. 
When you optimize your content for on-pages, then Google places your content on the top of search result pages. Metadata, schema, URLs, and featured
snippets are some of the best ways for on-page optimization. 
Pages Experience
Page experience is one of the most important factors that come under the Google factors for ranking. Page experience is about user experience and the ways to improve it. It includes website architecture, quality of the content, core web vitals, page loading speed, page responsiveness, mobile-friendly URLs, etc.
Try to improve the page experience as it affects your website rankings.
User experience plays a very important role in the ranking of a site. If users are not liking your website content, then you will be not able to get more traffic. And ultimately Google will not rank your website on search result pages.
Keywords
Keywords are no doubt the most common and most important Google factors for ranking. With the help of keywords, you can easily reach your targeted audience. Using keywords in the content makes it more valuable. When you create the content using audience targeted keywords, then it will automatically get ranked by Google. 
Search Intent
Search Intent describes the purpose of an online search. It is a way to understand the reason and the context behind a search query. If you know why people are searching more on a particular topic, then you can easily make content on that. 
The most common search intent types are commercial, informational, transactional, and navigational. Search intent is one of Google's crucial ranking factors. So if you succeed in satisfying this factor then your content will easily be ranked by Google.  
Backlinks
Backlinks also play a very important role in rankings. Backlink imply that your website possesses valuable content for the readers. The more backlinks you have, the more chances you have to get your content ranked. Try to add the quality, authoritative link. Improve the internal and external link structures.
You have created quality, engaging content, without any grammatical errors and free of plagiarism. But it will be of no use if it is not according to the Google ranking factors. If you want your content to appear on top search results, then make sure that it falls under Google factors for ranking.