What is Omnichannel?
Omnichannel is an approach to sales that combines the different methods of shopping that are available to the customers. It is a business strategy that connects all the touchpoints of a company. This approach integrates the channels at the back end. Omnichannel integrates different channels to provide a seamless experience to the users.
With Omnichannel people can easily find the products online and purchase them. People have now more and better options. Along with providing a better experience to customers, it also helps the brands to reach out to their potential customers. Brick-and-mortar stores are the best example of omnichannel.
What is Multichannel?
A multi-channel involves many channels to reach out to the customers. It describes how brands interact with the customers covering different channels. With a multi-channel system, a company can set up numerous channels to reach out the customers.
It allows the brands to reach their customers through multiple touchpoints. It can help brands to increase their productivity. E-mail, social media platforms, and display ads are some of the best examples of multi-channel.
Omnichannel Vs Multichannel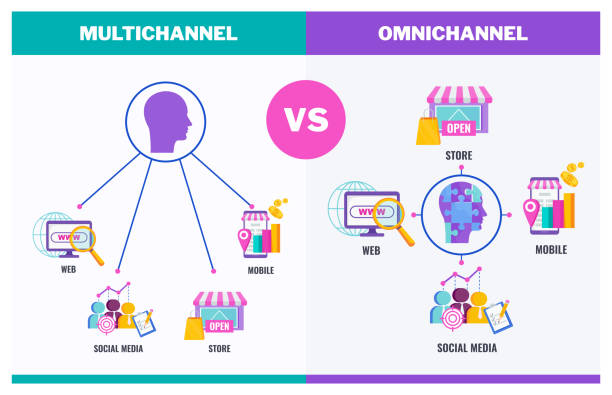 After having a brief look at omnichannel vs multichannel. Let's now see what is the difference between omnichannel and multichannel:
| | |
| --- | --- |
| Omnichannel | Multichannel |
| In omnichannel, all the channels available to users are integrated. | In multichannel, all the channels are available to the users but these channels are not integrated. |
| Omnichannel focuses on customer experience. | It focuses on customer engagement. |
| It is customer centric. | Multichannel is channel centric. |
| Omnichannel is more towards maintaining the consistency for the customers. | Multichannel is more towards maintaining the flexibility for the customers. |
| The omnichannel shares the brand's messages based on the customized experience. | The multi-channel shares the brand messages with aim to CTA. |
Omnichannel Strategy
Omnichannel marketing strategy is all about improving the customer's experience. With an omnichannel strategy, you can enhance the customer experience. It all depends on how you build and implement your strategy.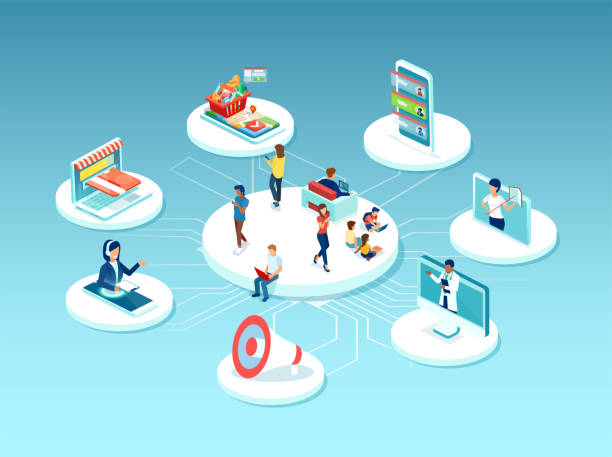 Here are some of the key things that you should keep in mind while building an omnichannel strategy:
Try to create a customer-centric organization. As in omnichannel your prime importance is your customer. So you should keep that thing above all other things.
Create localized content and collaborate with local companies. It will help you a lot to connect with your customers.
To keep the inventory items in mind. Imagine if a customer selects any item but it is out of stock, and you are not able to fulfill the customer's need. What impression will customers get about your brand? It will lead to a bad customer experience. So manage it well this thing very well.
Keep checking your stock, so that when if you are short of any item you get to know about it.
As omnichannel is an integrated approach so try to use an integrated marketing technology stack.
Understand your customers well. Use previous data to segment your customers. In this way, you can easily divide your customers into different groups according to their needs like who is your regular customer, which product they mostly buy, their price range, etc. You will be better able to handle your customers in this way.
Offer valuable discounts that not only benefit your brand but the customers as well. Deals and discounts are always an attraction for customers. Undoubtedly it is a great way to grab customers' attention.
By offering customer support to enhance the customer experience.
Train your employees on how to deal with customers and how to provide them with a better experience.
Multichannel Strategy
Multichannel strategy spans multiple channels. You have to use various channels to connect with your audience. And when dealing with numerous channels you have to keep a lot of things in mind.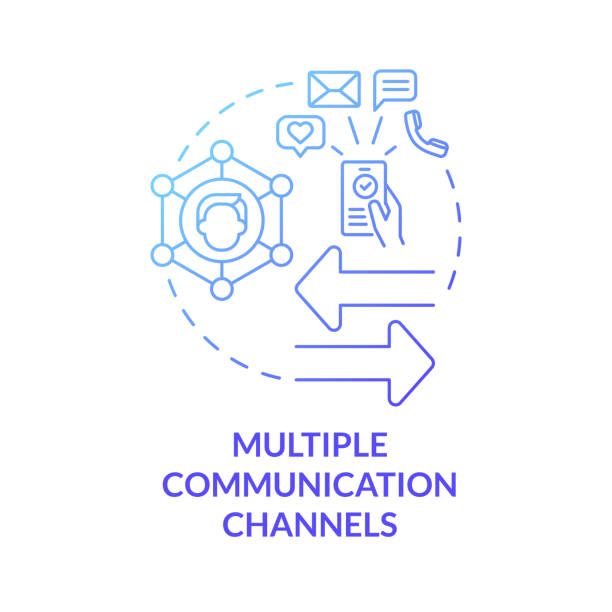 Here's how you can build a successful multichannel strategy:
A multichannel should include all the relevant marketing communication channels for different customers.
You must be able to run strategy on multiple channels from a single place.
Identify the channels that will be part of your multichannel strategy.
Focus on your content marketing strategy. This will capture the customer's attention.
Try to create a consistent message template.
As you are using multiple channels, you have to figure out those channels by which you can reach your potential customers easily.
Omnichannel Vs Multichannel, Which is Better?
Omnichannels and multichannels are the two different channels used by businesses as part of their marketing strategy. The two different channels are being used to engage the customers. Both channels have their benefits, some brands prefer omnichannel for their marketing strategy while other prefer multichannel.
If  your marketing strategy is about improving the customer experience, then omnichannels is the best option. But if you focus on getting customer engagement then multichannel is better.
For creating a seamless customer experience omnichannel are better. The omnichannels ensures a seamless user experience with the help of integrated channels. To provide separate interactions to customers multichannel is the best. With the multichannels customers can access different channels in separate interactions.
Conclusion
With omnichannels and multichannels you can help grow your business effectively. Each has its way of working. You can use the one which best suits your business strategy. But you have to keep all important things in mind about each channel so you can benefit from it.