SEO specialists understand the value of routine audits, but for many of us with only a rudimentary understanding of SEO, it may seem like a difficult undertaking. However, it's getting increasingly crucial to comprehend this in the modern age of digital marketing.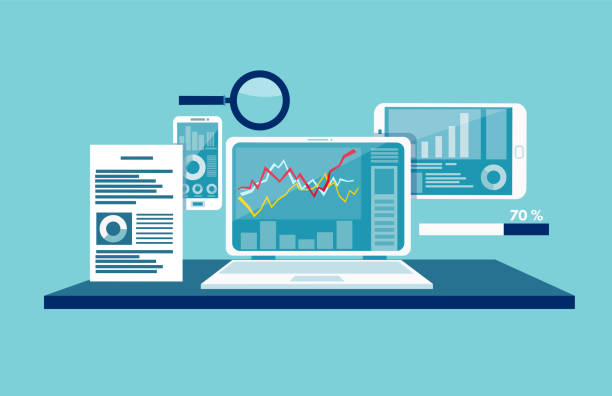 In this blog, we'll provide you with advice on how to do an SEO audit as well as information on the newest tools and advice to help you comprehend the what, where, and why of the process.
What is an SEO Audit
An SEO audit is what, then? It's a technique to assess the functionality of your website, guard against spam, and look at optimization ideas. SEO audits are crucial for numerous reasons, but principally because Google often modifies its algorithm to reflect emerging technologies and search trends.
Any digital marketer should begin by conducting a thorough SEO audit, whether they do it themselves or hire someone else to do it. This is due to the fact that it enables you to evaluate your current SEO efforts, regardless of how numerous or infrequent they are, and act immediately in response to those insights.
What is the price of an SEO audit? This depends on the tools you wish to employ, the scope of your website, and the size of your company. The cost will vary depending on the agency you choose, so get several quotations to compare.
How important is an SEO audit
To ensure a website's usability both internally and externally, it's critical to assess its general health. The sitemap, anchor text, and even social networking platforms should all be the subject of an internal examination. Load time is significant, and performing an exhaustive audit will also reveal warning signs that you need to address.
Making sure you don't get penalized by Google for doing something that can harm your site's rating is one of the reasons why doing the SEO audit is so important.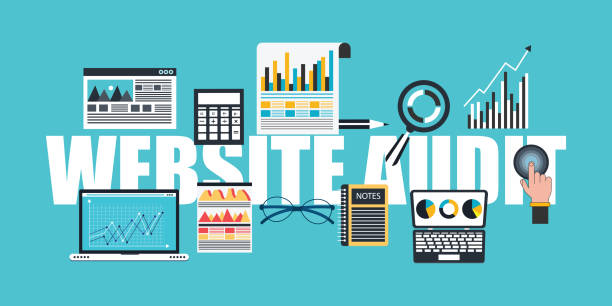 This can be caused by a variety of minor issues, and if you're not an SEO specialist, you might do it without even realizing it. You can get thorough input on the best practices for your content, links, and other factors when you have an external audit.
Complete SEO audits require a lot of technical expertise, and there are numerous technical descriptions available online. If you're not a techie, it might not sound like the most enjoyable pastime in the world, but if done correctly, it can increase your earnings in ways you might never have imagined. That's why SEO audit is important.
You must routinely assess the overall effectiveness of your website. Use some of the tools indicated above to inspect your website once a month, and hire a professional to examine it once a year.
Steps of an SEO Audit
To ensure optimal optimization, an SEO audit involves a few crucial stages. Let's take a closer look at SEO audit step by step.
Crawling and Site Audits
An automated scan should be performed once a month to track simple metrics like bounce rate, conversions, and page views. Major faults, such as any on-page errors in the form of broken links, incorrect page titles and meta-data, or duplicate content, will frequently be revealed by this.
If you come across any important problems, you can get in touch with an expert for a thorough audit. Annually, a more thorough inspection should be performed.
Page speed
When conducting an SEO audit, page speed is equally crucial, so it's crucial to evaluate and benchmark your page load time. In our day of short attention spans, a quick site speed encourages a pleasant user experience, whereas a slow one will lead to higher bounce rates.
If your website is one of your main conversion channels, this is far from ideal. These are the SEO audit step by step.
Assess your Site Architecture
Having a strong structure for your site will help its SEO, which is another factor. In terms of website visitors and the bots that crawl it to calculate search ranking, the better the architecture, the better the user experience and it's an important SEO audit step.
Check your Site's Content
Content is a key component of on-page SEO and has a significant impact on how effective your site is. Google favors regularly updated, original material that is pertinent to a searcher's requirements and tastes.
Check your tags
Concise detailed title tags that clearly state the goal of the cited webpage. Less is more in titles because search engines will truncate longer ones. Whenever you can, try to incorporate a keyword that is pertinent.
Check your Backlinks
Based on the caliber of the websites that link to yours, search engines can assess the worth of your website and how valuable it is to users. In the past, a technique called "link farming" involves swapping reciprocal connections with other websites in order to improve SEO.
Conclusion
Congratulations to everyone who has reached this point! Your rankings and amounts of organic traffic will probably improve if you adhere to the preceding suggestions.