SEO Rankings and Traffic
SEO rankings and traffic refers to website's position in the search engine result pages. There are various ranking factors that determines website's appearance on search result pages. 
If you are looking for the ways to boost your website's traffic, then follow the below mentioned 7 smart tips to boost SEO rankings and traffic: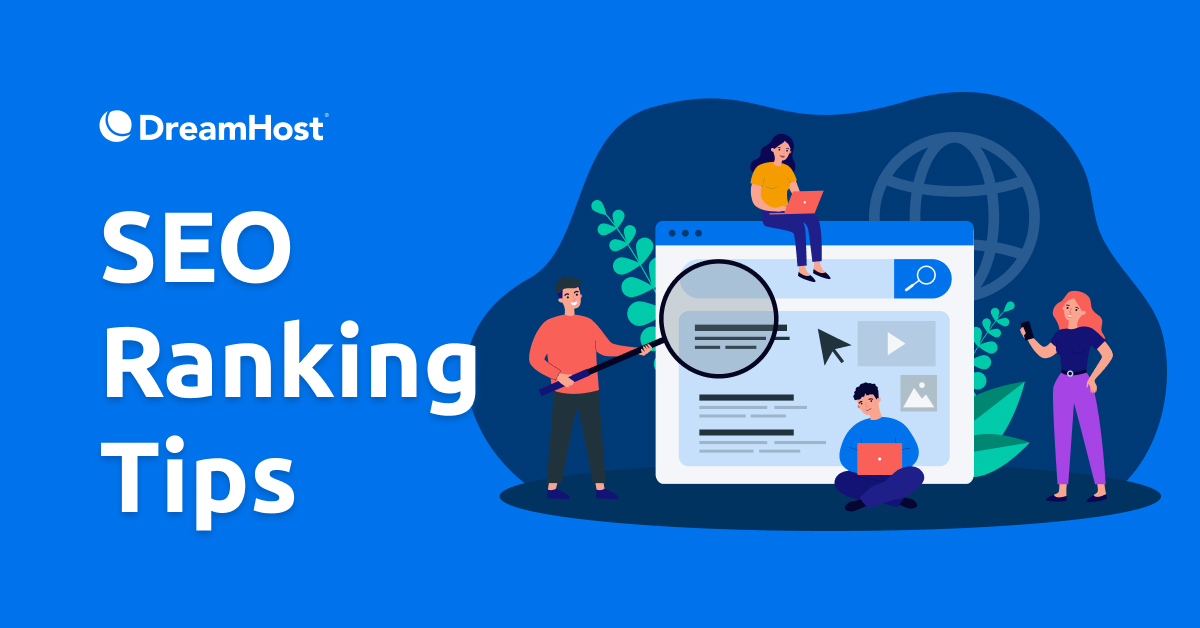 Create quality engaging content
Format your content for featured snippets
Optimize your page titles and meta descriptions
Optimize your images and URLs for SEO
Target relevant keywords
Keywords are one of the most important things when it comes to SEO rankings and traffic. Keywords are basically words or phrases that people use to find what are looking for in search engines. SEO experts search these keywords so they can make the content on the audience targeted keywords.
To boost the traffic of your website, target relevant keywords that people are mostly using. There are many online tools available that help you to find the audience targeted keywords.
A search engine uses keywords to determine which content is relevant to a particular search query and how a page should rank for a search term. When you target relevant keywords, there are chances that you get more long-term traffic for your website.
Create quality engaging content
Create quality engaging content to increase your website traffic. Engaging content means that your content is appealing to the audience eye's. It develops their interest in your content and gathers their attention.
To create quality engaging content and improve readability you should:
Keep in mind your audience, and the type of content they are looking for.

Make the content relatable and conversational.

Write in a friendly, and add a personal touch to make it realistic. 

Use audience-targeted keywords.

Format your content properly, and make an appealing

outline

.

Use catchy headings, bullets, and number lists.

Incorporate images.

Write short paragraphs instead of lengthy text.
Format your content for featured snippets
Featured snippets are the highlighted portion of the content that appears at the top of a search results page. They provide users with immediate answers to their queries. Snippets are more eye-catching so if you format your content for featured snippets then you can get higher organic traffic.
To ensure that your content appears in featured snippets you should:
Understand the search intent.

Format your content with different

types of snippets

.

Organize your content for readers.

Add question keywords in the

heading tags

.

Avoid writing large blocks of text.

Try different formatting options like numbered lists or bullet points.
Optimize your page titles and meta descriptions
A meta description is a short relevant summary of what a particular page is about. When you optimize your page titles and meta descriptions, you make a dramatic effect on your search engine optimization strategy.
The meta description appears as the first line of search engine results. By reading the meta description readers will get an idea that whether the information they need is present in your article or not. Your meta description should be 155-160 characters long.
Try to make the page titles unique and attractive so they draw the reader's attention. Not too short, not too long. An ideal page title is 60 characters. It is good if you add your main keyword in the page title and meta description. 
Optimize your images and URLs for SEO
Optimizing your images and URLs for SEO increases user engagements and search engine rankings. Optimizing the images speeds ups the page loading. You can optimize images by choosing unique names and using different image compression techniques.
To optimize your URLs for SEO, remove all special characters and numbers from the URL. Try to use lowercase letters and hyphens instead of spaces. URL provides information to the search engine about the content of a page, so it is good to optimize them according to SEO. 
Use internal links
Internal links points to another page on the same website. A search engine uses links to navigate your site. Internal links establish an information hierarchy for the given website. When you use internal links it connects your content, building a contextual map of your website for search engines. They help to increase your SEO ranking potential for each linked page.
Study your competitors
Study your competitors to know the SEO technique they are using and you may not be aware of it. It enables you to identify who your main competitors in the market are. You will learn how often they are publishing content, on which topics they are writing the content, and which keywords they are using. In this way, you will get new ideas and effective content techniques.